Profile can Control Location of Irregular Features
Last month's Tip illustrated how to control the size and form of irregular and complex features using a Profile of a Surface control without datum references. This type of feature may use either Profile of a Surface or Position to control location and orientation relative to datum references. On the drawing below, the upper segment of the Profile of a Surface callout controls the location and orientation of the hex with respect to the datum reference frame established by A, B and C.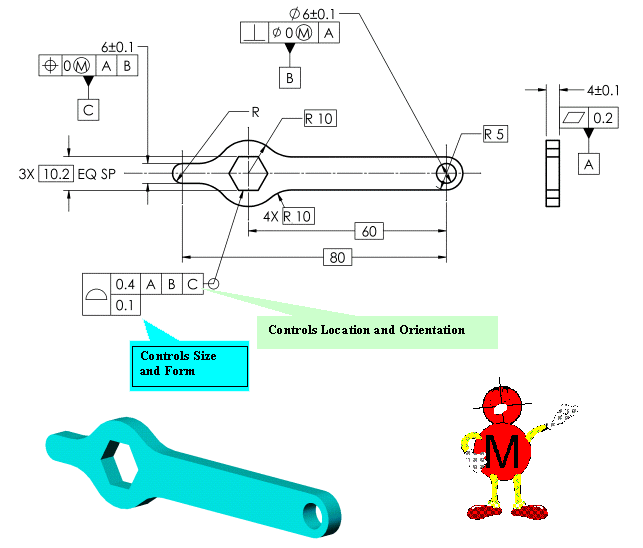 The figure shown below is a possible gage that might be used to inspect the 0.4 profile tolerance. The values shown are theoretical design values which do not include gage tolerance and wear allowance.